There are women everywhere in this great apocalypse that commit incredible acts of bravery, intelligence and fabulousness worthy of a horsewoman. We feel duty bound to honor them here, and Miss War plans to start with one fabulous broad that we all know well, Miss Julia Roberts.
While Miss Roberts has committed many fearsome acts of Horsewomanly awesomeness in the past 20 years, it was my early morning viewing of the pre-apocalyptic masterpiece
MYSTIC PIZZA
that inspire the giving of this particular honor.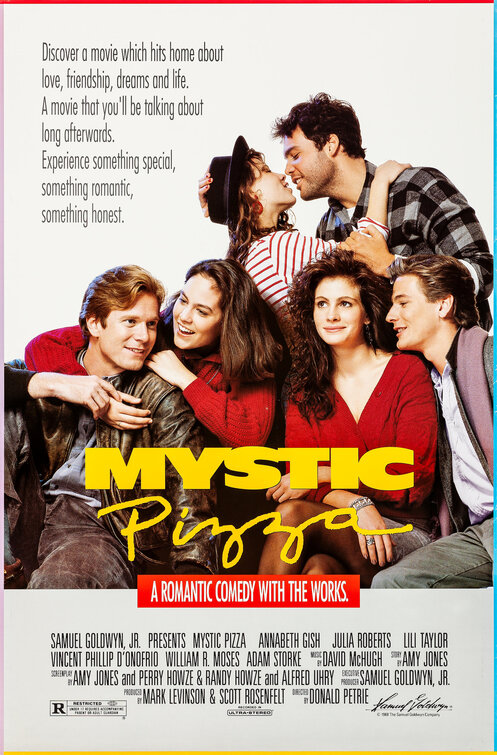 MYSTIC PIZZA is a perfect specimen of 1980's era film making. Big hair, dashing love interests (including an almost
unrecognizably young
Vincent D'Onofrio
), a blindingly obvious moral (don't date married dudes, no matter how much they know about astronomy), and a heart of gold, make this one that just never gets old (even when
Lili Taylor
's neon green cropped pants do).
The crowning moment of this movie, and, in this Horsewoman's opinion, the moment in which Miss Roberts first showed Horsewomanly potential, is the scene in which Daisy Arujo, played by Miss Roberts, dumps a BARREL OF FISH GUTS into her rich boyfriend's convertible when she thinks he's cheating on her. The fact that it turns out that he's just out for dinner with his sister doesn't make this any less than a truly apocalyptic level moment of decisive action.
So, Miss Roberts, we salute you for a career of playing women with backbone, attitude and awesome fashion sense: